Favorable mention in article in Kyiv Post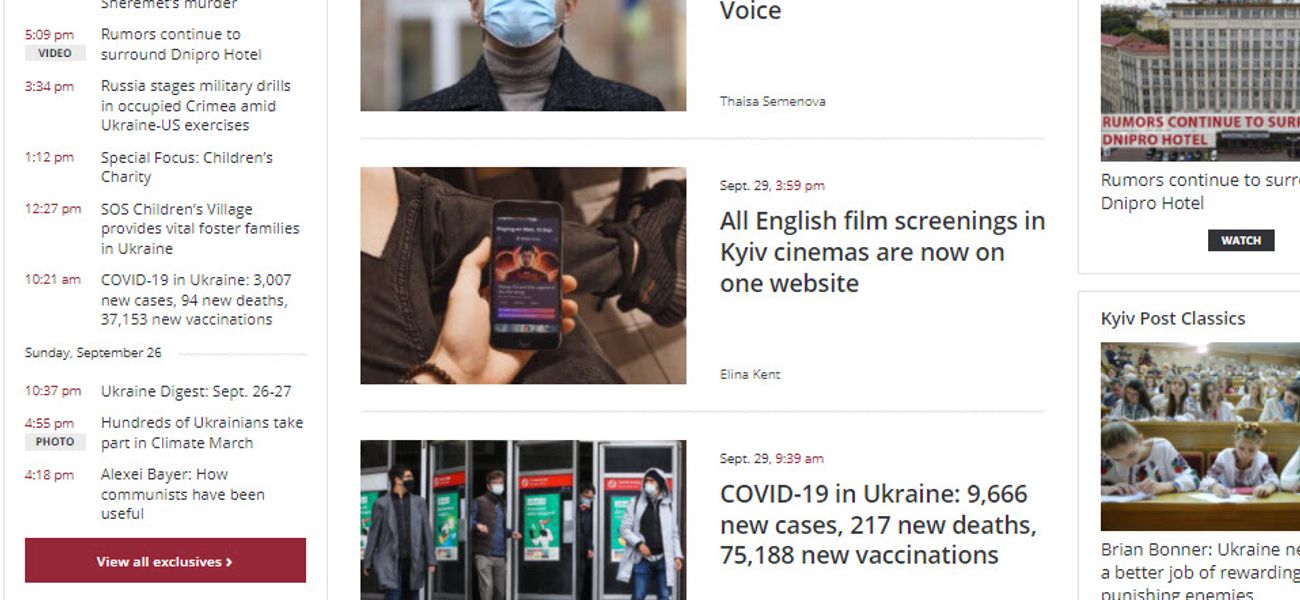 The Kyiv Post is Ukraine's English-language newspaper, which reports a Ukraine-centric view on both local and interantional issues. Today, they have an article titled "All English film screenings in Kyiv cinemas are now on one website".
Most of Ukraine's movie theaters show dubbed versions of popular international films. Some, like Zhovten, may show the film in its original language the first week following the premiere, but it's not consistent. Most cinema websites don't offer an English interface. Like many other English-speaking expats, film geek Jensen used to sift through various movie theater websites to be able to find what was available.
To read the full article here at Kyiv Post , you need to be a subscriber. It is my main source of news in Ukraine (for the past years), and I recommend subscribing.
/ Klaus
Published: 9/29/2021