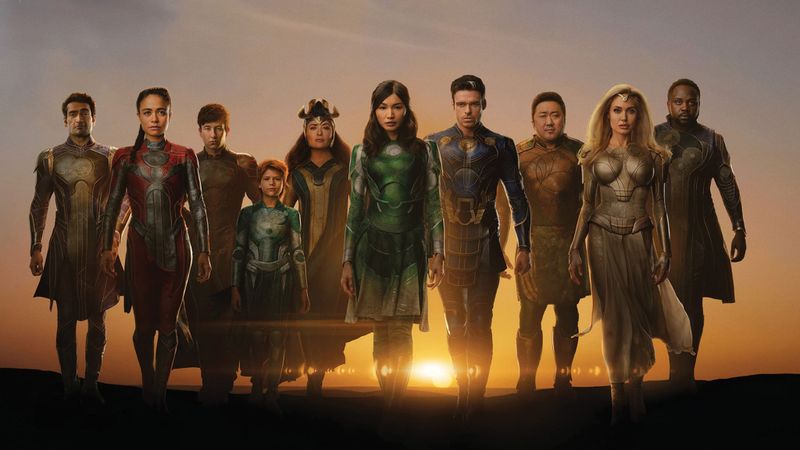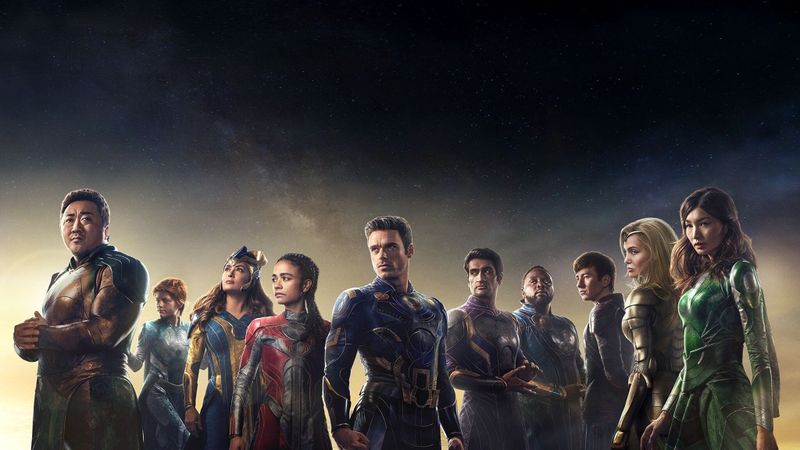 Science Fiction
Action
Adventure
Drama
The Eternals are a team of ancient aliens who have been living on Earth in secret for thousands of years. When an unexpected tragedy forces them out of the shadows, they are forced to reunite against mankind's most ancient enemy, the Deviants.
Showtimes in English at Cinemas in Kyiv
The movie 'Eternals' is shown in English if it is a movie in English originally - or with English subtitles, if it is NOT a movie with original audio in English.
By law, movies at cinemas in Ukraine cannot be shown without Ukranian subtitles, so if you are looking for movies without subtitles - know that you will not find them.
'Eternals' is currently scheduled to play in English 0 times at 0 different cinemas in Kyiv.
It is currently rated 6.8 out of 10 on IMDB, which is pretty good.
On Rotten Tomatoes, an aggregator of movie reviews, Eternals is currently rated 48% by critics.
That is not the highest rating ever, but if this is your kind of movie - you might enjoy it very much anyway.