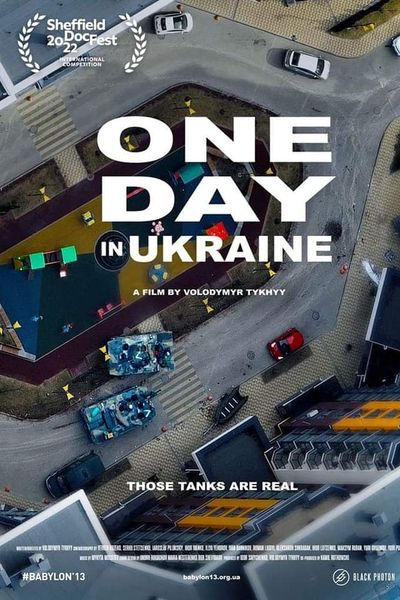 This film plays out in Ukraine on a single day: March 14, 2022, the 2,944th day of the Russian-Ukrainian War. In the last few weeks, intense warfare has surreally mixed places and people and created a post-apocalyptic dimension revealing new qualities and roles. Thousands of Kyivans have moved to live in subway stations. The capital city's previously calm suburbs have been transformed into battle zones of destruction and looting by Russian occupiers. People no longer live according to "workdays" or "weekends," counting instead the number of days since Russia's full-scale invasion of Ukraine... The film presents this day in the lives of a pop music star, video engineer, historian, art restorer, polar researcher, and pensioner, who were all forced to radically change their lives.
Showtimes in English at Cinemas in Kyiv (Kiev)
The movie 'One Day in Ukraine' is shown in English if it is a movie in English originally - or with English subtitles, if it is NOT a movie with original audio in English.
By law, movies at cinemas in Ukraine cannot be shown without Ukranian subtitles, so if you are looking for movies without subtitles - know that you will not find them.
'One Day in Ukraine' is currently scheduled to play in English 0 times at 0 different cinemas in Kyiv (Kiev).